THE ATOM
(how it really works)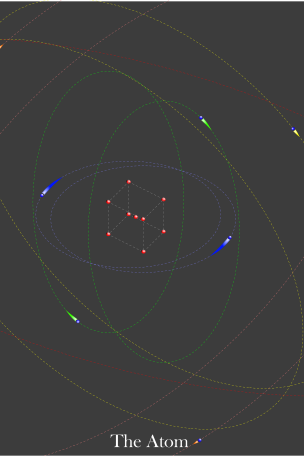 The Atom
This publication provides a complete mathematical description of an atom and how it really works, according to the laws of Isaac Newton and Charles-Augustin de Coulomb.
It includes: a description of universal energy and how it is generated in the form of electro-magnetic radiation by the proton, electron and the neutron;
the only three atomic particles that exist in nature ...
... along with a mathematical description of the neutron and how it is created along with the key temperatures for the atom, i.e. when it;
loses/gains an electron
loses/gains an neutron
creates a neutron
It also provides proof of the proposed atomic structure and operation by way of a formula for the calculation of the specific heat capacity of any atom that matches values derived through physical tests.
Availability:
CalQlata publications are available through Amazon Books in the following formats:
Paperback
Kindle
Go to our store